It may come as a surprise but 2020 is quickly coming to an end. Where has the year gone? Many are feeling like the year disappeared after a Global Pandemic hit in March.
As this unprecedented year ends, we highlight the Top 10 moments at the firm. Take a look at our past lists here to see how the firm has grown over the years – 2019 list, 2018 list, 2017 list, 2016 list, and 2015 list. We hope you enjoy our blog and we can't wait to see what 2021 brings!
1. Goosmann Law Firm Named on the Law Firm 500 Award Honoree for 2020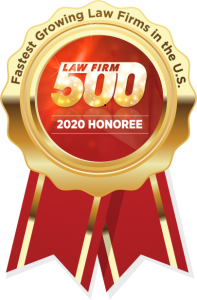 The Goosmann Law Firm is proud to announce that they have been named on the 2020 Law Firm 500 Award Honorees list as one of the top fastest growing law firms in the United States.
2. Omaha Partner Andrew Simpson Becomes Equity Owner at Goosmann Law Firm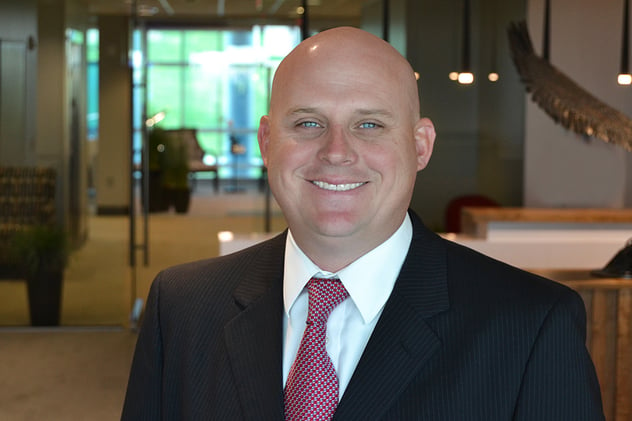 In August of 2020, Omaha Partner Andy Simpson became an equity owner at the firm. As Partner and equity owner, Simpson leads the firm's Business Transactions and Real Estate Practice Departments. Simpson has over 15 years of experience and has been involved in multi-million-dollar transactions and developments in the area.
3. Beth Roesler Named Managing Partner of Sioux Falls Location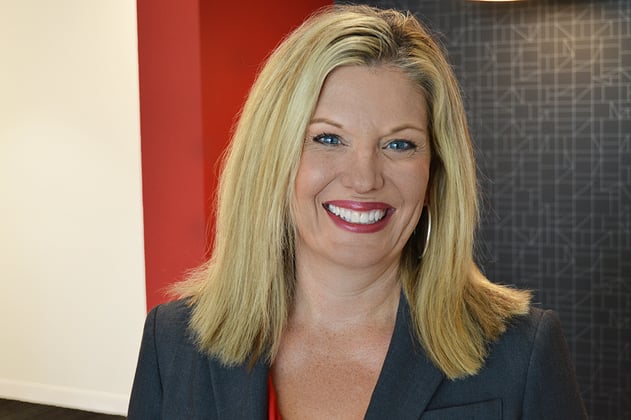 In January of 2020, Beth Roesler was named managing partner of the Sioux Falls Location of Goosmann Law Firm. Beth is a South Dakota native who has had 10 years of experience with law. Roesler joined the firm in September 2019 and focuses her practice on divorce and family law while providing legal advice surrounding business disputes and civil litigation for employers, businesses, and individuals. Thank you for all your hard work thus far, Beth!
4. Goosmann Law Attorneys Featured in the 2021 Best Lawyers in America and Best Lawyers: Ones to Watch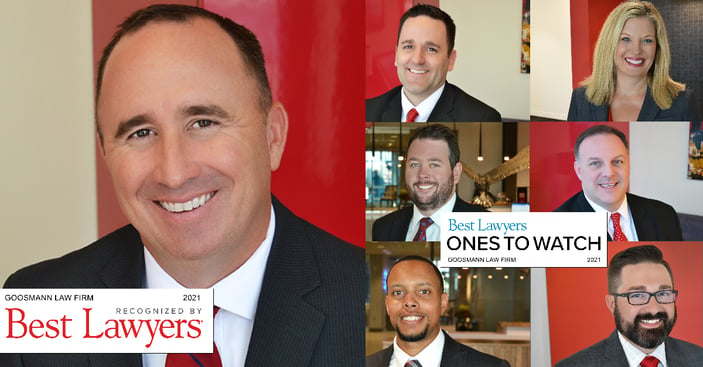 Omaha Managing Partner Joel Carney was recognized in 2021 Edition of The Best Lawyers in America© for his work in Insurance Law/Litigation and Product Liability Litigation. Carney received an honor for which only 5% of practicing attorneys in the United States were selected. Goosmann attorneys recognized in the Best Lawyer: Ones to Watch are Omaha Partner Nick Montague, Omaha attorneys Warren Ford, Patrick McNamara, Lawrence Roland, and Sioux Falls Managing Partner Beth Roesler and Sioux Falls Attorney Matthew Abel.
5. Attorney Jeana Goosmann Selected as a Member of National Association of Distinguished Counsel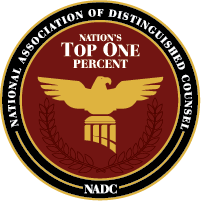 Jeana Goosmann was selected to the 2020 list as a member of the Nation's Top One Percent by the National Association of Distinguished Counsel (NADC). Goosmann has been selected as a member of this elite group of attorneys for the past 5 years.
6. Six New Attorneys Joined the Firm
Business Attorney

Aaron Adams

joined the firm at the Omaha, NE office in February
Litigation/Employment Attorney

James Drury

joined the firm at the Sioux City, IA office in February
Litigation Attorney

Kelsey Heino

joined the firm at the Omaha, NE office in August
Estate Planning Attorney

Carter Lowman

joined the firm at the Omaha, NE office in August
Of Counsel Attorney

Stephanie Richards

joined the firm at the Omaha, NE office in September
Estate Planning Attorney

Stefan Szwarc

joined the firm at the Sioux Falls, SD office in November
7. Goosmann Law Firm Started the Podcast Law Talk with the Flock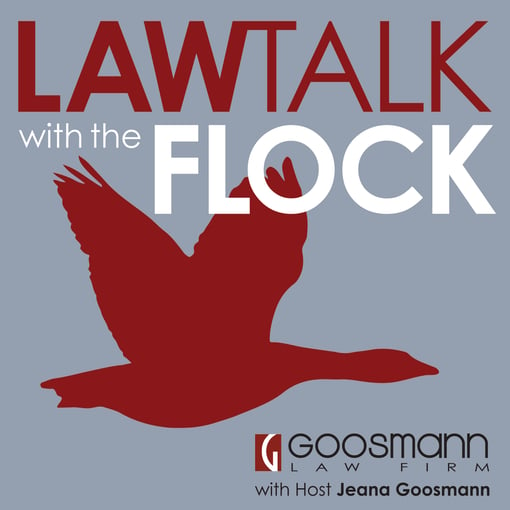 In February of 2020, the marketing team dove into the world of podcasting by creating our very own Law Talk with the Flock. Providing legal and business advice to business leaders. Jeana Goosmann hosts the podcast with guests including attorneys from the firm or outside business leaders in different professions.
Check out our Podcast Here!
8. New Developments in the Real Estate Department
Okoboji's real estate market is hoppin' and we wanted to join the fun! We expanded our real estate closing services to the Okoboji area and are thrilled about this addition. This was a fun addition to our 2020 year!
9. Jeana Goosmann Spoke on a Panel for the Virtual NAMWOLF Conference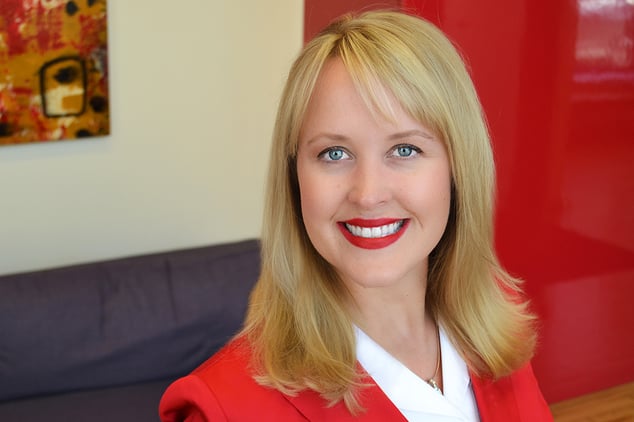 In August, CEO and Managing Partner, Jeana Goosmann spoke on a panel at the 2020 Virtual Annual Meeting for the National Association of Minority and Women-Owned Law Firms (NAMWOLF). The format of this year's conference looked different due to COVID-19. The opportunity to attend a virtual conference was a great one!
10.The Firm Celebrated 11 Years
On May 11th the Goosmann Law Firm Celebrated its golden birthday of 11 years. As a firm, we have significantly grown our business and expanded our footprint. We're reflecting on the past 11 years and celebrate all the reasons the journey has been WORTH IT.
We want to thank YOU, our clients, team, family and friends for 11 wonderful years!