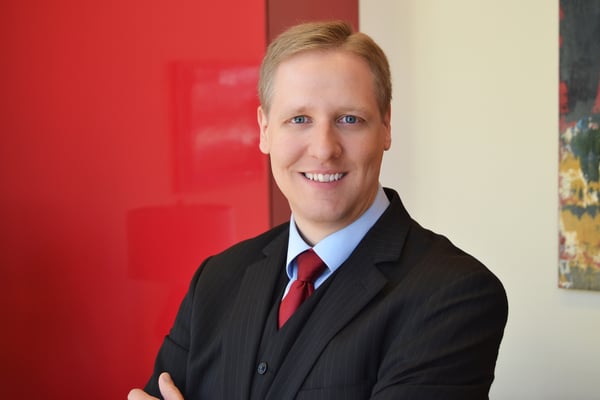 Jeana Goosmann, CEO & Managing Partner of the Goosmann Law Firm, is pleased to announce the addition of William J. Hale to their new Omaha office location. Goosmann opened their new Omaha office in the innovative and newly built Advent Building located in West Omaha this past July. Omaha is the firm's third office location in addition to their offices stemming up and down the I-29 corridor in Sioux City, Iowa and Sioux Falls, South Dakota.
Hale will focus his practice on Business and Intellectual Property Litigation. He protects clients "secret sauce" when sensitive, confidential, and proprietary information, ideas, and concepts are compromised. Hale joins the firm with seven years of experience working in the security industry handling investigations, reporting, consumer relations and settlements. He received his Juris Doctor from Creighton University School of Law, graduating top of his class, and is licensed to practice in Nebraska and Iowa.
Hale says, "It's wonderful joining a firm with innovative thinking and cutting-edge services that's growing at such a rapid pace. We are business-minded attorneys at Goosmann and I am looking forward to helping our clients protect their secret sauce, keeping them ten steps ahead of the competition."
The Goosmann Law Firm looks to expand the firm's Omaha team and will be actively recruiting throughout 2017 and 2018.
The Goosmann Law Firm is a full-service law firm with locations in Omaha, Nebraska; Sioux City, Iowa; and Sioux Falls, South Dakota. To learn more about the Goosmann Law Firm, visit their website at www.GoosmannLaw.com or call (402) 280-7648. For more firm news, check out our blog and be sure to contact your Omaha Law Firm, Sioux Falls Law Firm, or Sioux City Law Firm today!