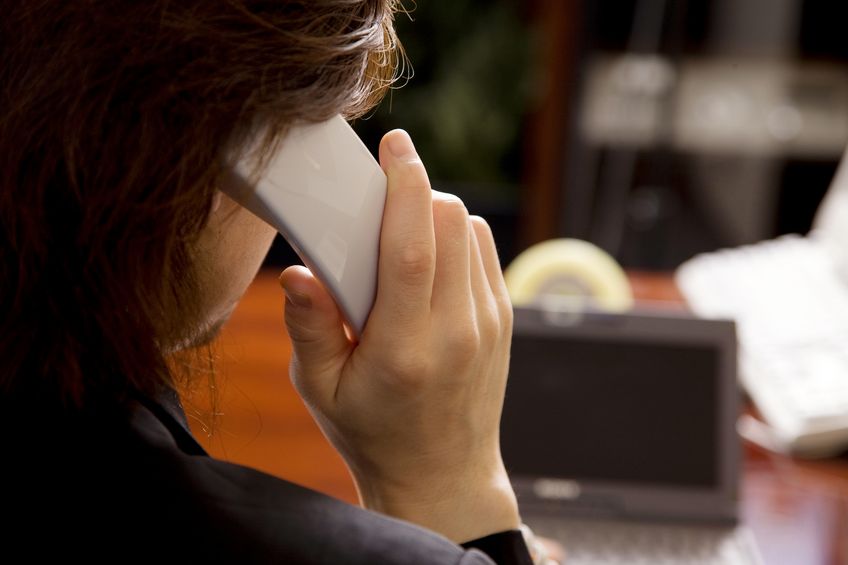 The Telephone Consumer Protection Act (TCPA) of 1991 was put in place to protect people from unsolicited calls from telemarketers, particularly people who had requested to be off of their calling lists or people whose numbers were given out through a third party. In subsequent years, the law has been updated to include faxes, e-mails, and text messages, seemingly to protect consumers, but in reality opened up Pandora's Box for lawsuits. With a minimum of $500 per unintentional violation and $1,500 per willful violation, even a handful of calls or texts can add up quickly. People have noticed, only 14 TCPA related lawsuits were filed in 2008, while 1,908 were filed in 2014. They number doesn't seem to be going down for 2015, especially after FCC rulings in July of 2015. With lawsuits in the hundreds of thousands and even tens of millions, every CEO should be aware of the TCPA.
---
Who is Getting Targeted?
In the past few years, Walgreens settled a law-action lawsuit for $11 million for sending texts reminding customers about expiring prescriptions. Capital One and Wells Fargo settled for $75.5 million and $14.5 million, respectfully, for unauthorized calls made about their accounts. The San Diego Chargers are currently being sued for a 40-person class-action suit for unauthorized advertising and marketing calls, and if it doesn't settle, the payment could be over $20 million. However, smaller businesses have also been hit. A man is suing Rubio's, a small restaurant chain in southern California, for half of a million dollars for sending him messages intended for a staff member who changed their number. TaxiMagic (now Curb) a small Uber-like car service app was sued for sending confirmation texts, and while TaxiMagic won, new FCC filings could make them susceptible. The truth is, no company is really safe.
What is an Atuo-dialer?
In 1991, the TCPA restricted automatic telephone dialing systems that called random or semi-random numbers, a fairly specific definition for telemarketers. However, the ruling in July stated that auto-dialers are any devices that have the capacity to store or produce and dial random or sequential numbers for purposes of calling or texting an individual. Under this very broad definition, anything from a device auto-texting to your customers - even your cell phone's contact list - can be legally considered an auto-dialer.
Know the Date: October 16, 2013
In one of the more important updates of the TCPA, it was issued that any number or consent of messaging that occurred before the above date is invalid and must be updated. This could also include long-time clients who never officially gave you their TCPA rights and a good amount of people on your current contact list. To protect yourself from a lawsuit, keeping a "when obtained" in your contact list will make sure you stay legal if and when the TCPA is updated again. In TCPA lawsuits, customers giving consent is one of the biggest issues, and if you're worried, this should be a priority.
How to Obtain Consent
To help businesses make any transitions while not scaring them off, the recent July ruling gave businesses a limited waiver, or "one free bite" provision. This gives businesses a chance to contact people who may not have given official consent or were acquired before that October 16, 2013 date. Sending out a contact wide message asking for their TCPA rights is a good start, while protecting you from any possible lawsuits. However, bothering clients or customers and continuously asking them to provide consent is an easy way to find your company in court.
Why is this Law Important to Me?
If your business has been using text messages to communicate with your clients or frequently use recordings to call and inform customers, then you might be at risk. Making sure you update your contacts quarterly should protect you from a lot of potential trouble. Sending out yearly "Would you like to be removed from this list?" texts or calls is a good way to provide protection while keeping in touch with your contacts.
---
Initially intended to protect people from the increase in annoying and at times predatory telemarketers, the act itself has outgrown its initial purpose, instead promising unrealistic security while essentially outlawing useful programs like healthy reminding text messages and calls to track down customers skipping out on bills. With this most recent ruling, lawsuits might even hit 2,700 for 2015, which would be a 140% increase over last year. This is the time to review your messaging plans, or it might come back to bite you in court.
For more information contact the Goosmann Law Firm at info@goosmannlaw.com or call (712) 226-4000.