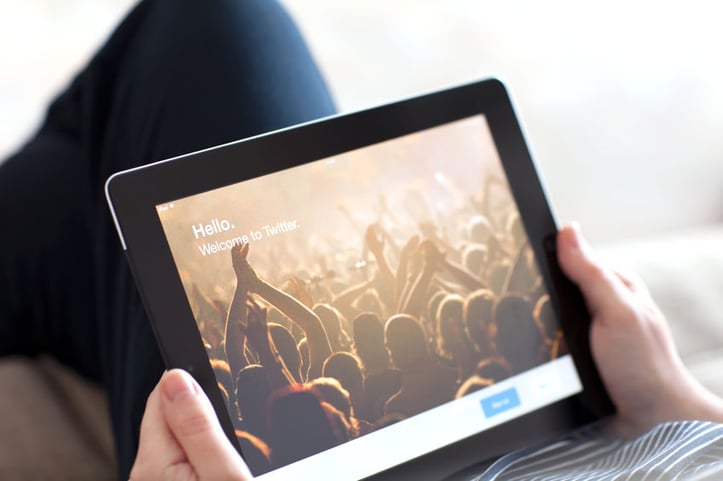 Twitter has become almost essential in today's professional world. Starting as a site to see what friends were doing, the social media giant has grown into an all-in-one business/sports/music video go-to where following news and blogs in your profession is key to not falling behind. However, apps like Twitter can be a scary hole to fall into, when cat pictures and viral videos distract you instead of helping you stay on top. Managing your professional Twitter can seem like a horrible balance between being a corporate drone and an unprofessional jokester, but there is a way to have it all. Here are 5 easy tips to having a successful work Twitter account.
1. Add a Personal Touch
There are very few people that dislike kids and puppies, and cats basically rule the Internet from their scratching posts. While it's easy to overdo it, a post a month about your daughter's piano recital or your dog's weird walking habits can be a great addition to your feed. It reminds people who follow you that you are an interesting person, not a 9 to 5 drone.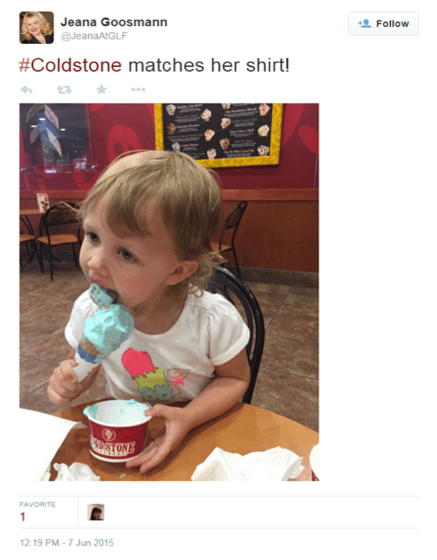 2. You're Allowed to be Funny
The biggest pitfall most workers fall into on Twitter is trying to be too serious, thinking that causing a laugh is the death of professionalism. Posting (appropriate) memes and comments on current events may cause more favorites than your fourth link to the Wall Street Journal this week. Not everyone is a comedian, but if you are funny, like Marketing Director Rachel Thompson, Twitter is a great outlet. After getting some new picture frames, Rachel wanted a few smiling faces looking at her at her desk. Post-it notes to the rescue!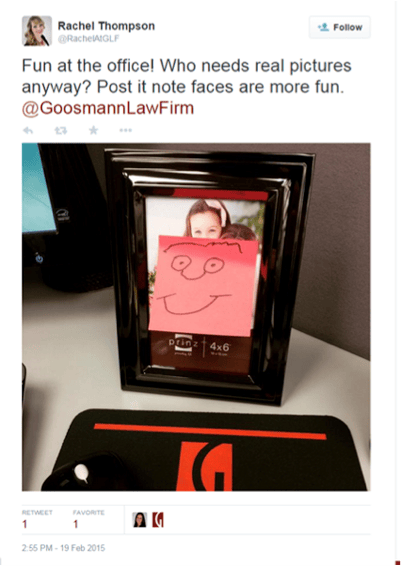 3. Retweet Responsibly
We all have those friends who post 10 times a day, and it is never their own words. Simply retweeting or sending out links over and over will make people want to follow those sites, not you. Even little comments can go a long way. Also be sure to read through a link before blindly retweeting because of the title, before sending out an inappropriate tirade to your co-workers. On the flip side, less quantity and more quality will show people you have good taste while bringing in new people to your page. Take college football fan Attorney Chris Barondeau.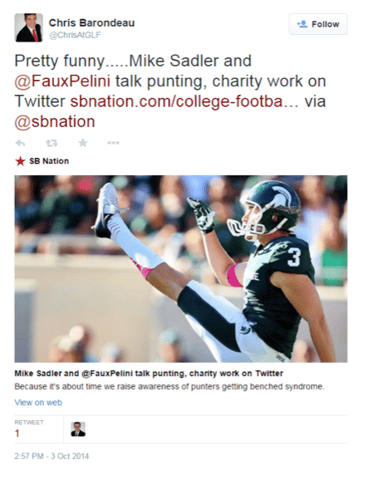 4. Know Your "Brand"
Why do people follow you? What do people expect when they go to your Twitter page? By recognizing what kind of Twitter you have, you can tailor your posts to improve your page. Be professional, be funny, be outgoing, but make sure you are building who you are. Attorney Emilee Boyle Gehling has been at Goosmann since the beginning and her love of being a lawyer has been evident since Day 1.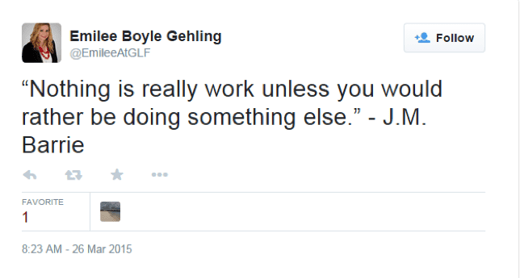 5. Tweet What You Like
Overthinking your Twitter can cause unneeded headaches when you're fishing for retweets and favorites. The easiest post to make is the one that you would enjoy to see. Chances are if you like what you wrote, a good number of your friends and colleagues will too. And who doesn't love a cute pair of pets, especially when they're getting into trouble. Paralegal Monica Colella loves her black cat BeBe, even when it looks like he/she is plotting revenge on her dog Carlie.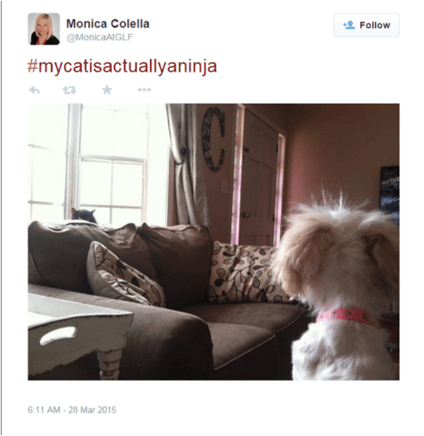 Twitter is a quick, easy way to meet and stay in touch with your network, and having a good Twitter account can be a great first impression. Be sure to follow myself and Goosmann Law Firm on Twitter @JeanaAtGLF and @GoosmannLawFirm! Happy Tweeting!
---
Download Our FREE EBITDA Calculator
There are a lot of factors when it comes to determining the value of your business, whether you are preparing for a sale or want to get a reliable business valuation. The first step in that process is to establish your company's EBITDA (Earnings Before Interest, Taxes, Depreciation and Amortization), and one of the best ways to do that is with the FREE EBITDA calculator offered by Goosmann Law Firm. Our calculator will clearly break out your net profit, plus total EBITDA, benefits, and add-backs—and more.
Opportunity favors the ready. Download our FREE EBITDA calculator today and start preparing for tomorrow.