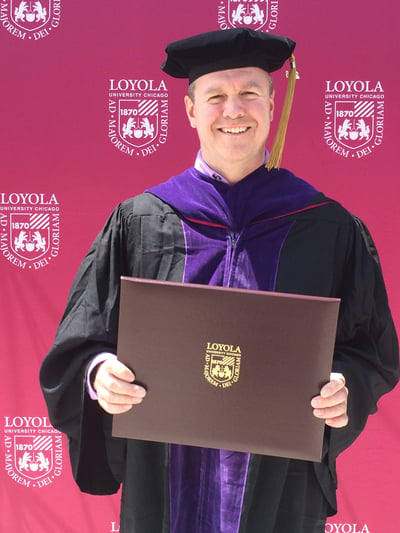 Goosmann Law Firm Attorney, Scott Leuning, received his LLM in Health Law from the Beazley Institute for Health Law and Policy at Loyola University of Chicago. Loyola University of Chicago has one of the nation's leading health law programs with a 24- credit degree program taught by full time faculty and legal practitioners. Some of Scott's professors included general counsel for large hospital systems, partners at national law firms and attorneys practicing in government positions with the Department of Health and Human Services. Scott's thesis, "Accountable Care Organizations and Physician Compensation: Maintaining Compliance with the Shift Away from Fee- For- Service," discussed the shift from traditional fee-for-service compensation for physicians to compensation based on the quality of care and how that shift will affect physician compensation arrangements in the future. Scott presented his thesis in front of the Dean of the Health Law program and the Senior Counsel for the Senate on health law matters. Both are esteemed health law scholars in their fields.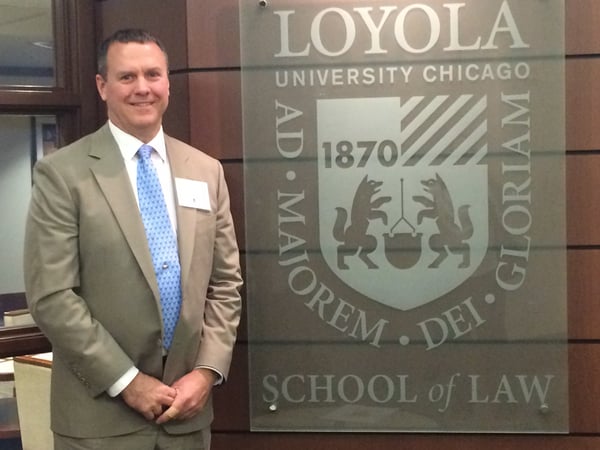 Attorney Scott Leuning focuses on assisting healthcare providers and entities grow their businesses while maintaining compliance with federal and state regulations. Scott is motivated to get client's problems solved, disputes settled, and helps create long-term relationships with clients based on trust and professionalism.
Goosmann Law Firm is a full service law firm with four convenient locations in Sioux Falls, South Dakota; Dakota Dunes, South Dakota; Spencer, Iowa; and Sioux City, Iowa. To learn more about the Goosmann Law Firm, visit their website at www.goosmannlaw.com or call 605-371-2000.