Jeana Goosmann, CEO & Managing Partner of the Goosmann Law Firm, is pleased to announce that Attorney Lawrence J. Roland and Attorney Daniel J. Epstein have joined Goosmann's Omaha law firm team.

Omaha Attorney Lawrence J. Roland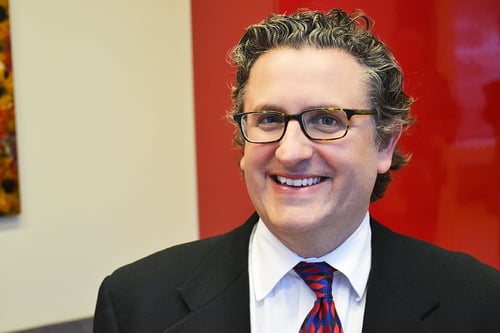 Omaha Attorney Daniel J. Epstein
Attorney Lawrence J. Roland has joined Goosmann Law Firm as an Omaha trial attorney. Roland is a versatile advocate who focuses on litigation, banking and finance, employment and labor law, and trucking and transportation. Before becoming an attorney, Roland worked in the financial industry, television and media, food processing, and trucking. His diverse capabilities and depth of experience in different industries allows Roland to provide strategic legal advice with a thorough understanding of each of his clients' needs, challenges, and opportunities. Originally from Chicago, Illinois, he received his Juris Doctor from Creighton University School of Law and MBA at the University of Nebraska Omaha. Roland is actively involved in the Nebraska and Iowa State Bar Associations as well as the Omaha Bar Association where he is a Public Service Committee member and member of Lawyers in the Classroom. He is currently the President and Governance Committee Chair for the Essential Pregnancy Services Board of Directors. Roland is licensed to practice in Nebraska and Iowa.
Attorney Daniel J. Epstein has joined the Omaha Goosmann team as a construction lawyer and trial lawyer who helps clients build resolutions, demolish disputes, and design strategies for success. Omaha Lawyer, Epstein joins the firm with over 17 years of legal experience in the Omaha metro, handling alternative dispute resolution, business and commercial litigation, and construction law. Epstein represents owners, general contractors, developers, architects, subcontractors, engineers, suppliers, insurers and lenders in countless disputes, state and federal court lawsuits and arbitrations. His vast litigation experience helps him give strategic advice to clients that protect assets, resolve disputes, and avoid future lawsuits. Originally from Omaha, Epstein received his Juris Doctor from University of Nebraska College of Law and his undergraduate degree from University of Michigan. Epstein is involved in the community currently serving on the board of directors of the Jewish Community Center. He is an active member of the Nebraska State Bar Association and the Omaha Bar Association. Epstein is licensed to practice in Nebraska.
Goosmann Law Firm expanded to Omaha in June 2017. This became the firm's third location following Sioux Falls, South Dakota, and Sioux City, Iowa. Since June 2017, the firm has added 8 new team members in Omaha and will be continuing to grow throughout 2018. The firm is currently in the process of building out their office space in the Advent Building located in West Omaha next to Village Point. In 2017 the firm was named one of the top 100 fastest growing law firms in the United States by the Law Firm 500. Since 2009, when Jeana Goosmann first started the firm, the Goosmann team has grown to three locations with over 40 team members.
The Goosmann Law Firm is a full-service law firm with locations in Omaha, Nebraska; Sioux City, Iowa; and Sioux Falls, South Dakota. To learn more about the Goosmann Law Firm, visit their website at www.GoosmannLaw.com or call (855) 843-4531.