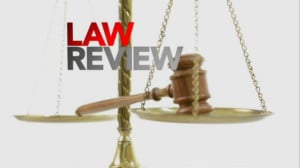 Attorney Jeana Goosmann of the Goosmann Law Firm was featured on the LAW REVIEW on KTIV News 4 at 6:00pm on April 9, 2014. During the segment Goosmann talked about workplace etiquette.
View the LAW REVIEW segment here, or submit a question for Jeana Goosmann to answer on the LAW REVIEW here.
LAW REVIEW debuted on Wednesday, January 8, 2014 and is featured during the 2nd and 4th Wednesdays of each month. For additional information about the LAW REVIEW or the Goosmann Law Firm email info@goosmannlaw.com, or call 712-226-4000.