Our Closings Have Expanded to Okoboji, Iowa!
Okoboji's real estate market is hoppin' and we want to join the fun! We've expanded our real estate closing services to the Okoboji area and are thrilled about this addition. Have a real estate venture in Okoboji? We'd love to be a part of the closing! Give us a call and we will be there (after closing you can catch us lakeside)!
Electronic Payments Coming Soon!
We've listened, and we're making it happen! We will be offering electronic payments in the near future and our team is working hard to make this a reality for our clients. This new technology will allow for faster and more convenient transactions. We LOVE changes that create a smoother closing process. Stay tuned for our official launch!
Welcoming Hope Feiner - Real Estate Closing Agent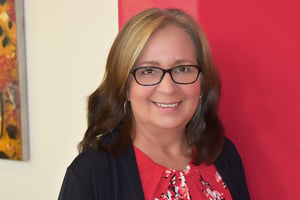 Hope Feiner joins our team as a Real Estate Closing Agent helping clients make their entire real estate closing process smooth and seamless. From start to finish she is there to make clients 120% happy and fulfilled with their new real estate venture! Hope joins the firm with 9 years of experience in real estate from being a business owner to developing a subdivision, investment properties, and home builds.