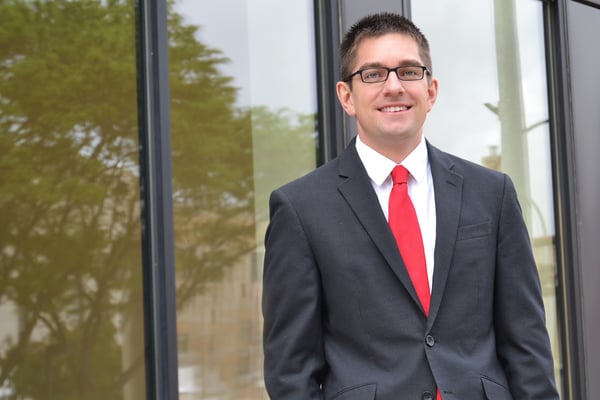 Siouxland Magazine recently announced their 2017 Top 10 Under 40 list, and Goosmann Sioux City Attorney Chris Barondeau was named as one of the recipients of the 2017 award.
Barondeau is a partner of the firm and focuses his practice on divorce and family law. He currently serves in the Nebraska Army National Guard as Commander of HHD of the 126th Chemical Battalion. Early in his military career Barondeau deployed to Iraq where he operated a vehicle used to locate roadside bombs.
Since joining the firm, Barondeau has been active in the community and currently serves as a Teammate in the Teammates Mentoring Program with the South Sioux City, Nebraska School District. He has also previously served as a leader in the Sioux City Growth Organization and Vision Dakota County, and he currently serves on the Board of Directors for 100+ Men Who Care (Siouxland Chapter) and Support Siouxland Soldiers. Additionally, Barondeau is involved as an advisor to the Woodbury County Crime Stoppers Board.
Copies of Siouxland Magazine's Top 10 Under 40 Issue are available now at Siouxland Hy-Vee stores.