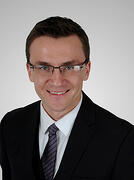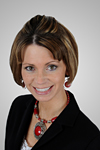 The Goosmann Law Firm, PLC's innovative law practice continues to grow and their estate planning department is experiencing just that. Jeana Goosmann, CEO of the Goosmann Law Firm, PLC, announces the hire of two new team members who have joined the Firm's estate planning department.
Breandan Donahue joins the Goosmann Law Firm as an Estate Planning Attorney. Donahue is a graduate of Hillsdale College and obtained his law degree from the University Of Virginia School of Law. At the Goosmann Law Firm, Donahue will represent individuals and families at various life-stages to implement their legacy planning goals. Breandan knowledgably crafts an estate plan to protect client wealth, ensure effective business succession planning, avoid probate taxes and fees, and preserve life wishes. His practice includes simple and complex wills, advanced trusts, powers of attorney, healthcare powers of attorney, family limited partnerships, limited liability companies, family farm legacy trusts, dual spousal lifetime access trusts, supplemental needs trusts, irrevocable life insurance trusts, dynasty trusts, asset protection trusts, trust funding, trust administration, estate litigation and probate. Donahue has relocated from Omaha, Nebraska to the Siouxland community.
Goosmann also announces the hire of Christie Finnegan as the Executive Director of Estate Planning. For the past fifteen years, Finnegan was employed at UnityPoint Health – St. Luke's, most recently as Director of Marketing and Public Relations. In her new role, Christie will oversee the development and continued growth of Goosmann Law Firm's Estate Planning department. Christie is responsible for fostering relationships, as well as collaborating with other professionals to guide individuals and their families through the estate planning and business succession process ensuring their plan is personalized and meets their wishes and values. Finnegan's honors include Siouxland Magazine's "10 Under 40" honoree in 2012 and SCGO's "YP Ripple Award" in 2013. Finnegan is a graduate of Briar Cliff University and she and her husband, Sean, have three children.