August 1, 2014. Dave Crary, formerly of the Crary Huff Law Firm, has joined the Goosmann Law Firm team as an Of Counsel attorney. Crary will provide his extensive legal knowledge to the firm's clients while serving as a mentor to Goosmann's dedicated team of attorneys. The firm now has over 100 years of combined legal experience with the addition of Crary.
As an Of Counsel attorney at the firm, Crary's extensive knowledge as a trial attorney will help mentor their attorneys and exemplify the qualities and skills that he has acquired over the years practicing law.
Jeana Goosmann, CEO and Managing Partner of the firm, says, "I am looking forward to joining forces with Dave and adding his years of experience to the firm. His legal insight will not only bring exceptional service to our clients but he will also be a strong mentoring tool for our attorneys both in the office and in the courtroom."
Crary carries with him a large family heritage with a tradition of practicing law since the early 1900s. He has spent his career serving his community and providing clients with his proactive business vision and strategic legal advice. Crary's practice areas include but are not limited to general business, litigation, and corporate law.
"I am glad to join a team that maintains a strong progressive approach within the legal industry. Goosmann takes legal innovation to the next level, and I'm proud to combine my depth of knowledge and experience with such a reputable firm," says Crary.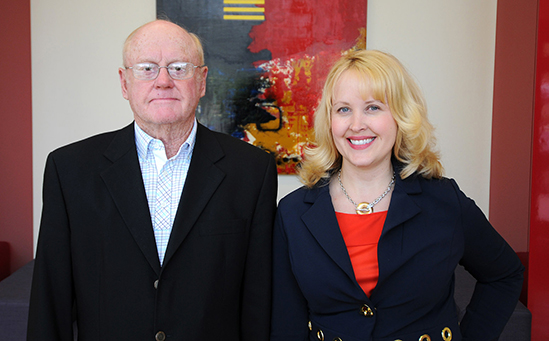 Goosmann Law Firm
Goosmann Law is a general practice firm based in Sioux City, Iowa with three convenient locations in Sioux City, Iowa; Dakota Dunes, South Dakota; and Sioux Falls, South Dakota. Goosmann Law has attorneys licensed to practice in Iowa, Nebraska, California, and South Dakota. To put Goosmann Law Firm to work for you, call 712-226-4000 or email info@goosmannlaw.com.