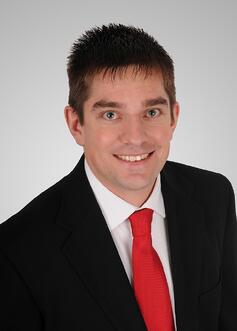 July 10, 2014. Attorney Chris Barondeau was recently appointed to the Agricultural Law Section Council with the Iowa State Bar Association (ISBA). Barondeau will serve a three-year term on the council with 12 other attorneys throughout the state of Iowa.
In addition to the Agricultural Law Section Council with the ISBA, Barondeau is also on the American Bar Association's Business Law Section and Young Lawyers Division, as well as the National Guard Association of Nebraska. He is also actively involved in the community and serves as a board member on both the Sioux City Growth Organization and Vision Dakota County, and continues to stay involved with the American Legion, Post 169.
Barondeau represents individuals and entities in legal disputes and proceedings, and acts as general counsel to various businesses. His general practice includes but is not limited to Agricultural Law, Business Law, Family Law and Corporate Law. To put Chris Barondeau to work for you, contact the Goosmann Law Firm at info@goosmannlaw.com or call 712-226-4000.