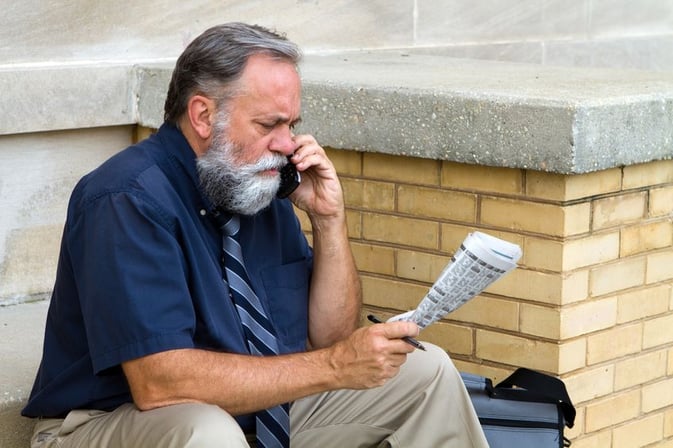 Are you living the American Dream? Many of you are by receiving a good education, successfully entering the work force, making a good living to raise a family, and being able to retire in peace. For some, the last part of the dream is at risk. More and more senior citizens are staying in the work force longer to make up for lost retirement, while some are even coming back into the work force after years of being out. If you are thinking of retirement double check your retirement benefits, see what your "per-year" living expenses would be, and then take a look at some of the options listed below.
---
Social Security
In the 1930's President Franklin Delano Roosevelt helped pass the Social Security Act, ensuring elderly Americans financial support during retirement. In 2015, a higher life expectancy along with "loans" taken from the Social Security pot have put the future of the 80-year program at risk. Sen. Marco Rubio (R-FL) and Gov. Chris Christie (R-NJ) along with others have both offered solutions to repairing Social Security, including raising the age of admittance and a cap for who can collect. If you are looking into retirement, keep an eye on Social Security news, and check to see if you are eligible under rules that may be put in place under a new president in 2017.
Rising Minimum Wage
Twenty-nine states and the District of Columbia have raised their minimum wage above the federal $7.25/hour and more states are looking into bills that would push it higher. Locally, Iowa's minimum wage is still at the federal level, but Nebraska and South Dakota have $8.00/hour and $9.00/hour wage limits, respectfully. Some politicians have even called for a federally mandated $15/hour, the same rates large cities such as Seattle and Los Angeles are working towards. While it would be nice for younger employees to make more a higher minimum wage also means that employers will want to invest in these workers, making it difficult for non-experienced younger people to obtain a job.
Use Your Experience
If you're looking for a completely new career, that might be tough. If you want to work in the same field you have experience in, and you want to give back, reach out to previous employers and old business partners, and offer your services as a consultant. Companies want consultants who are flexible time-wise, know the industry well, and are generally looking out for the company's best interest. Gathering old colleagues and friends, you might even want to start a small consulting firm, passing down years of experience to the next generation and earning a few bucks on the way.
---
Retirement can be an intimidating idea for those who have been in the work force for over forty years, leaving a part of your life to (hopefully) relax and rest. Simply retiring isn't an option anymore, unfortunately, and not preparing your "Succession Plan" can leave your retirement more stressful than staying in the workforce. Plan ahead, look at all your options, and be sure to make time for yourself!
To learn more about how you or your business can better protect themselves from retaliation claims, contact the Goosmann Law Firm at info@goosmannlaw.com, (712) 226-4000, or visit one of our four convenient locations in Sioux Falls, South Dakota, and Dakota Dunes, South Dakota, and Sioux City and Spencer, Iowa.
---
Help Protect Your Company's Brand and Reputation With a Social Media Policy.
To help you get started on updating or creating a new social media policy for your business, we've created a social media policy template that is completely brandable. Click below to download!