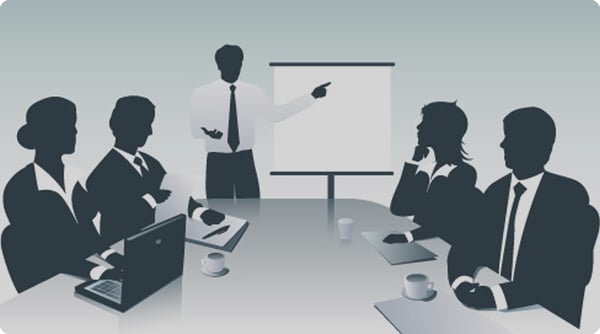 Would you like to read this article in English? Read this article in English here.
En1970, el Congreso pasó ley de Seguridad y Salud Ocupacional (OSHA Act) la cual creo la Administración de Seguridad y Salid Ocupacional (OSHA). La misión de OSHA es asegurar condiciones de trabajo para los trabajadores seguras y saludables por medio de establecer y hacer cumplir normas y proporcionando entrenamiento, educación, y ayuda. El OSH Act requiere que los empleadores provean un lugar de trabajo sin riesgos de salud y seguridad conocidos. El OSHA Act también les proporciona varios derechos a los trabajadores, incluyendo el derecho a recibir información y entrenamiento sobre riesgos, métodos para prevenir daños, y las normas de OSHA que le aplican a su lugar de trabajo. OSHA requiere que este entrenamiento e información se proporcione en un idioma y vocabulario que los trabajadores entiendan.
¿Por qué es esto importante?
Según el U.S. Census Bureau, en el 2011 había aproximadamente 60.6 millones de personas en los Estados Unidos quienes hablaban un idioma que no era ingles. De esos 60.6 millones de personas, aproximadamente 37.6 millones de personas hablaban español, y ese número sigue creciendo. Según un artículo publicado por The Guardian, en el 2015 había aproximadamente 41 millones de personas de habla hispana en los estados unidos. Ese mismo artículo estimo que el número va ser 138 millones en el año 2050.
Sugerencias para empleadores
Con los números grandes de empleados de habla hispana, nosotros sugerimos que los empleados hagan algunos ajustes a su entrenamiento e información de seguridad y salud requerido por OSHA, incluyendo, pero no limitado a:
Proporcione entrenamiento e información de seguridad y salud a sus empleados en un idioma que ellos puedan entender (no asuman que sus empleados entienden inglés, especialmente términos técnicos o legales).
Cuanto entrene sus empleados, proporcione un traductor capacitado (alguien quien entienda los términos que se usan en su industria), si es necesario.
Si la comprensión por escrito es un problema, proporciónele a sus empleados entrenamiento oralmente, con la ayuda de un traductor capacitado si es necesario, y prepare pólizas y materiales de entrenamiento con lenguaje simplificado y asegúrese de incluir dibujos e ilustraciones.
Demuestre las acciones de seguridad apropiadas, así como las inapropiadas.
Use exámenes escritos, traducidos si es necesario, para confirmar que sus empleados entiende las reglas de seguridad.
Hágales pruebas verbales a sus empleados para asegurase que ellos entienden las reglas de seguridad. Pero, no pregunte preguntas de si o no (empleados quienes no entiende ingles completamente pueden simplemente decir si). Pregunte preguntas abiertas las cuales requieren que los empleados respondan con información substantiva con respecto al entrenamiento.
¿Y si los empleados no entienden el entrenamiento o las instrucciones de seguridad?
OSHA les otorga a empleados el derecho de quejarse sobre sus condiciones inseguras del trabajo, incluyendo el entrenamiento inadecuado. Las quejas sobre entrenamiento inadecuado pueden causar que OSHA inspeccione las instalaciones de los empleadores y ultimadamente pueden causar multas. Y, es ilegal el tomar represalia o discriminar en contra de empleados por quejarse sobre sus condiciones de trabajo.
Limitación de Responsabilidad
Los temas cubiertos en este artículo son generales. No son una lista completa de las leyes y reglas de seguridad y salud ocupacional; no constituyen consejos legales; y no crean una relación entre cliente y abogado. Para hablar sobre los aspectos de sus necesidades legales, es recomendable que usted se comunique con un abogado directamente.