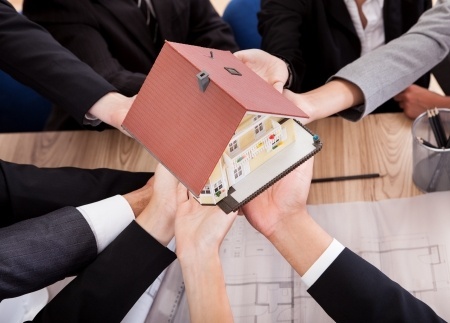 It's Christmas morning, and I bought my kiddo the Toy of the Season. Kiddo is delirious with joy to get his Toy. However, his joy fades as I realize I missed the "batteries sold separately" message, and we are Out Of Batteries. If you've been through this before, you know the dangers of rushing a purchase. Imagine when the stakes are high.
When you're buying a business, conducting due diligence is one of the most vital first steps. With this guide, you'll be confident in your purchase.
Crunch the Numbers
While many buyers hold the belief that sales will pick up under their new management, there are some businesses that cannot be revived and shouldn't be purchased. Make sure you are paying for what the business is now, rather than a premium on what you think the business could be with your changes. Check revenue and net income, and if necessary, ask your financial advisor to asses the company's sales and earnings history. Your financial advisor can review the tax returns and financial statements of the business to ensure accurate profit and loss statements. Crunching the numbers goes beyond examining the business you're buying. If you're entering a new market, you should conduct big-picture research and identify major swings. Note growth and profit margins of competitors to see if you'll be successful in the new market.
Uncover Assets and Liabilities
You should know exactly what you're paying for—and what baggage comes with it. Assets could include cash, intellectual property, real property, inventory, or equipment. Liabilities could include debt, outstanding employee bonuses, pending lawsuits, tax liens, or licensing violations. This phase generally uncovers many of the kinks in purchasing. Sellers may try to set a cap for Seller liability post-closing. A "cap" is the maximum amount that a seller can be expected to pay a buyer in indemnification. Therefore, knowledge of liabilities is crucial so you can exclude or set aside an escrow account for such liabilities. If any liability could cause foreseeable damage outside the scope of the cap, you might reconsider purchasing.
With these steps you will begin conducting proper due diligence. Exhaustive due diligence will likely require the help of a financial advisor and an experienced attorney. While it can seem overwhelming, time-consuming, and expensive, it is a worthwhile investment. The frustration aroused by a "batteries sold separately" label is nothing compared to that of post-closing litigation. By conducting proper due diligence, you can start your new business venture with the joy of a kid on Christmas morning. For more informationation about conducting due diligence for your new business venture, contact a Sioux Falls attorney, Sioux City lawyer, or Omaha attorney today!