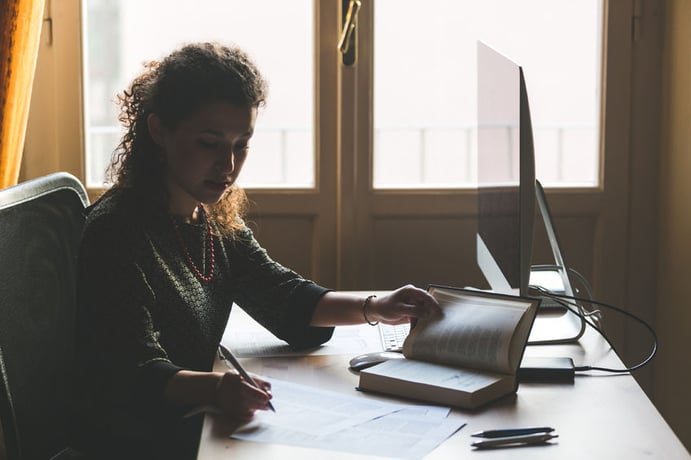 When you go to view a house on the market, you know you need to keep an eye out for cracks in the foundation, black mold in the basement, or a bad roof. When you go to buy a business, you may find it more difficult to tell a good purchase from a bad one. Here are three things to look for when you are considering buying a business.
Look for signs that the company is in good financial health by practicing due diligence.
Due diligence involves "digging into" or "investigating" a business by reviewing all the available company information. In fact, practicing due diligence is similar to having an inspection completed on the property you will buy – it helps you identify the pitfalls that might accompany the purchase. To exercise good financial due diligence, you should have an accountant help you review the company's balance sheets, cash flow statements, and tax returns. Make sure to ask questions about any aspect of the company's financials that you are uncertain about – these uncertainties are best addressed before you make the purchase.
Look for evidence of the company's positive reputation by talking to those familiar with the business.
To determine whether the business has a positive or negative reputation, you should interview customers, employees, and other contacts. Remember, a business' reputation can make or break its success, so it's important to know if others see the company as ethical, a good place to work, dedicated to its customers, and as a provider of high-quality products or services. If the company isn't perceived positively, you need to carefully consider if the purchase will affect your own company's reputation. In addition, you need to determine if it is possible to re-establish the company's good name and estimate how much work it would take to do so.
Look for legal risks that could accompany the purchase by reviewing the company's legal documents.
It is just as important to "dig into" the business' legal documents and history as it is to review its financial documents. With the help of an attorney, check for both unrecorded and identified liabilities by reviewing the company's existing leases, patents and copyrights, pension contracts, and more. Sometimes the liabilities will be numerous, making the purchase of the company too risky for consideration. Other times, the selling company may be willing to compensate for liabilities in the buy-sell agreement, or you may be able to avoid being held responsible for them by structuring the purchase in a specific way. An attorney will be able to help you draft an agreement that addresses identified liabilities if you wish to move ahead with the sale.
The risks of a business purchase may be harder to spot than cracks in a foundation, but they are just as important to identify. If you are considering buying a business, talk to an attorney today to help you distinguish a good business purchase from a bad one.