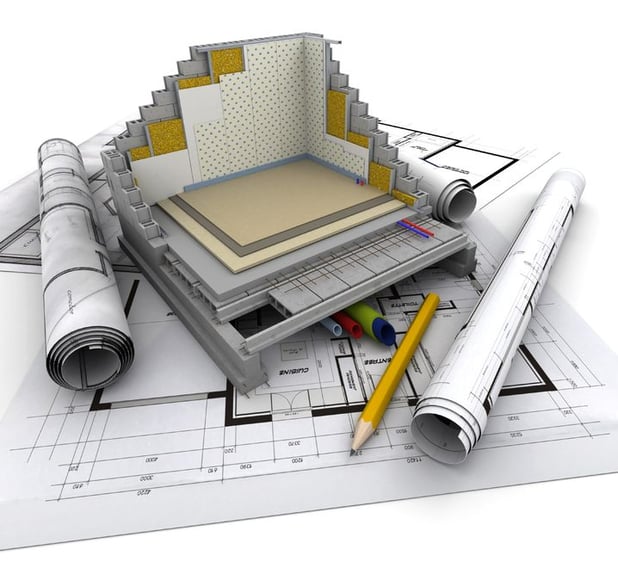 Mechanic's liens can wreak havoc on an otherwise brilliant loan security plan. Knowing how to spot common pitfalls may prevent surprises if the loan goes south. Read on as we explain why your construction mortgage may not protect you from a mechanic's lien.
1) Mechanic's lien laws are not one-size-fits all. Mechanic's Liens are creatures of state law. That means there is not necessarily a uniform rule that lenders can rely upon when reviewing, establishing or modifying a security plan on a real estate deal. Here, the best offense is a good defense: demand good communication from your customers before plunging in, and throughout the lending relationship. Do your research on the subcontractors. Know when work will be performed, and find out when the work started…however trivial the "work" may be. Finally, get lien waivers and discuss the applicable state law with your lawyer to avoid any missteps in securing loans.
2) Construction Mortgages: to modify or not to modify. That is the question. Generally speaking, modifying an existing mortgage to expand security may be a more attractive option than amending and restating an existing mortgage. Amending and restating a mortgage has a greater chance of creating problems with your lien priority. If in doubt, have your attorney do a lien search to determine whether other creditors have filed liens since the time of your original mortgage.
3) Read the Construction Mortgage. As with most documents, ensuring the proper language is in the proper spot is crucial to the effectiveness of a construction mortgage. Loan software typically provides your internal loan documentation specialists with significant latitude in drafting mortgage modifications. Have your lawyer review or draft baseline language in an attempt to monitor that latitude.
---
If you'd like to know more about this blog, or banking law, please contact one of our attorneys at info@goosmannlaw.com. If you have any questions or concerns, contact Goosmann Law Firm below.