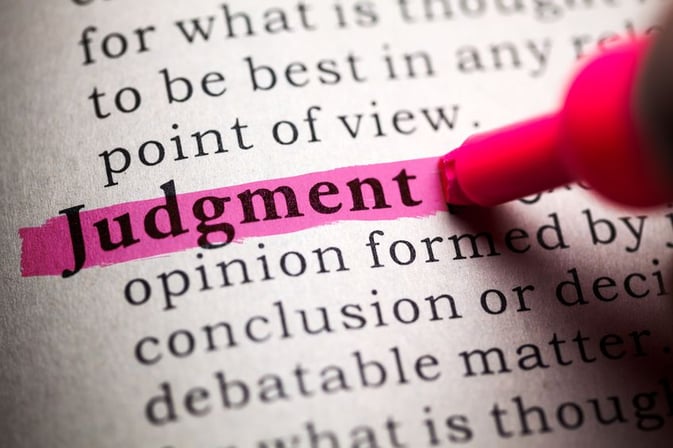 You won—a court said you have a right to be paid! Unfortunately, it is not always that easy to collect your money. Here are three steps to help you navigate the process.
1) The most obvious solution is to work out a written agreement with the debtor (the person(s) or company that owes you money)—perhaps a payment plan over a period of time. However, if the debtor won't cooperate and the time for appeal has passed, it may be time to formally enforce your judgment.
2) Formally enforcing a judgment and can require a variety of steps, depending upon how much you are owed, and in what state you have a judgment. The process will likely require additional fees, for which you can ask the court to add to the total amount you are owed. While courts are generally very helpful, they will not find the debtor's assets for you. You may need to submit a request that the debtor answer questions about the whereabouts, type, and extent of his/her/its assets. If the debtor refuses or fails to answer these questions, you may ask a court to compel the debtor to respond or face additional consequences up to and including arrest.
3) Enforcement can take a variety of forms. Garnishment may be used to take a portion of the debtor's wages. If a debtor has real estate, a lien or forced sale may be an option. Your ability to collect on the judgment may be impeded if any of the debtor's assets are deemed "exempt". Exempt assets may include Social security retirement and disability, spousal support/maintenance/alimony, child support, public assistance, veteran's benefits, and worker's compensation benefits.
Judgments are not indefinite—they may expire if proper measures are not taken to collect or extend the judgment. Contact an attorney to discuss the proper procedure for collecting a judgment in your state.
If you'd like to know more about this blog, or banking and finance law, please contact one of our attorneys at info@goosmannlaw.com.
---
Check Out Our FREE EBITDA Calculator
There are a lot of factors when it comes to determining the value of your business, whether you are preparing for a sale or want to get a reliable business valuation. The first step in that process is to establish your company's EBITDA (Earnings Before Interest, Taxes, Depreciation and Amortization), and one of the best ways to do that is with the FREE EBITDA calculator offered by Goosmann Law Firm. Our calculator will clearly break out your net profit, plus total EBITDA, benefits, and add-backs—and more.
Opportunity favors the ready. Download our FREE EBITDA calculator today and start preparing for tomorrow.