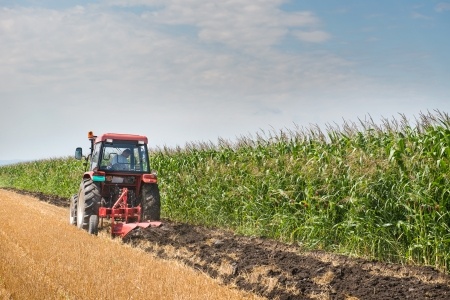 Corn farmers across the Midwest are tangled in a series of heated lawsuits against Syngenta, an agribusiness company. On June 23, a Kansas jury delivered the first verdict in a series of class action and mass action lawsuits involving U.S. corn producers' claims that Syngenta damaged the U.S. corn market by prematurely commercializing genetically modified organisms (GMOs) before receiving import approval from China.
The Kansas Jury awarded over $217 million to over 7,000 corn farmers in Kansas who were represented in the lawsuit by four Kansas corn producer plaintiffs.
In 2010, Syngenta developed two strains of GMO corn (Viptera and Duracade) and began marketing them in 2011. In 2013, in accordance with its zero-tolerance policy for unapproved GMOs, China rejected shipments of all U.S. corn due to the potential presence of these unapproved GMO corn strains. During the trade freeze, the average price of corn per bushel halved, costing U.S. farmers an estimated $1.5 billion. Grain exporters and farmers began filing lawsuits against Syngenta, attempting to hold the company accountable for the market downfall. In its June 23 ruling, the jury stated that Syngenta was negligent in the timing, scope, and manner in which it commercialized its Viptera and Duracade GMO corn. Syngenta plans to appeal the ruling.
Farmers across the nation who did not plant the two Syngenta GMO strains were added to multiple class action lawsuits. Though the nationwide class claims were dismissed, cases are pending in 20 states, including 8 statewide class-actions. In the Kansas suit, any Kansas producer who priced corn for the sale after November 18, 2013, and who did not purchase Viptera or Duracade corn seed automatically became part of the class-action lawsuit against Syngenta, unless he or she opted out.
Class-action lawsuits are still pending in the following states: Iowa, South Dakota, Arkansas, Missouri, Illinois, Nebraska, and Ohio. Consolidation of the classes is being discussed. As with the Kansas class, Iowa producers who fit the definition of the class must affirmatively opt out of the class litigation if they do not want to pursue damages.
On a different front, a mass action against Syngenta consisting of over 60,000 individual claims filed on behalf of corn producers from over 20 states remains pending in the Fourth Judicial District of Hennepin County, Minnesota. The first of a series of bellwether trials is currently scheduled for July 10, 2017 (delayed from an original April trial date).
The results of the pending litigation will have serious effects on agribusiness, specifically the marketing of new technology. These rulings may set new precedent for corporate liability. To learn more about how this may affect your or your business, contact your Sioux City Law Firm, Sioux Falls Law Firm, or Omaha Law Firm today!