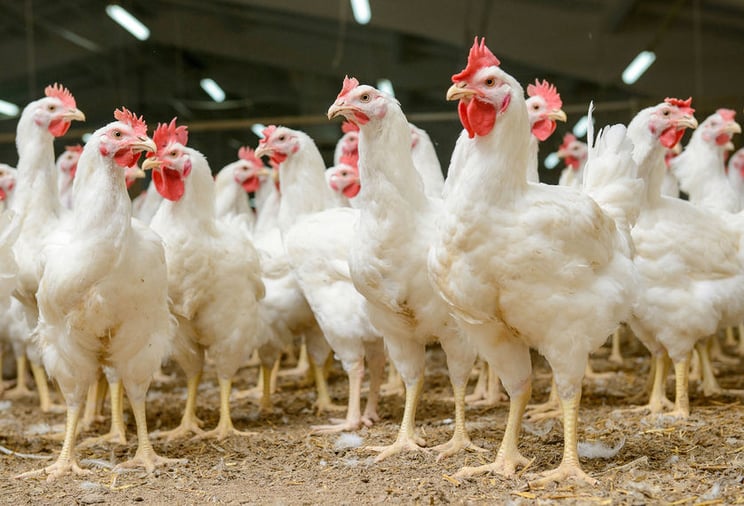 A Foster Farms chicken plant worker who was caught on camera beating and pulling handfuls of feathers from live birds was sentenced to three years' probation after pleading no contest to misdemeanor animal cruelty. Gabriel Cevallos, who worked at Foster Farms' Fresno, Calif., plant, was also ordered to pay a $600 fine and attend mental health counseling according to the Fresno County Superior Court records.
The case stemmed from the release of an undercover video shot by the animal rights group Mercy for Animals.
Foster Farms in June 2015 suspended five employees it said were involved in the abusive behavior captured in the video or failed to report the incidents to management.
In 2011, bills to prohibit undercover videos of farms were introduced in several state legislatures including Florida, Iowa, Minnesota and New York. These "Ag-Gag" laws all prohibited the making of undercover videos, photographs and sound recordings, although they differed in terms of penalties and which other activities were also prohibited. None of those bills passed in 2011, but Iowa's Ag-Gag bill passed in 2012 and other Ag-Gag bills have since been introduced in other states.
Kansas was the first state to enact an ag-gag law, in 1990. Montana and North Dakota followed in 1991.
Idaho's so-called "Ag-Gag" law, which outlawed undercover investigations of farming operations, is no more. A judge in the federal District Court for Idaho decided in August 2015 that the Idaho law was unconstitutional, citing First Amendment protections for free speech.
As the animal processing and slaughter industries continue efforts to serve up high protein animal sourced foods, those opposed to the concept will surely continue their challenges to the "Ag-Gag" laws existing in the various states. Keep a watchful eye out for employees with ulterior motives and hidden cameras!
If you'd like to know more about this blog, or other agricultural matters, please contact one of our Goosmann Law Firm attorneys at info@goosmannlaw.com.