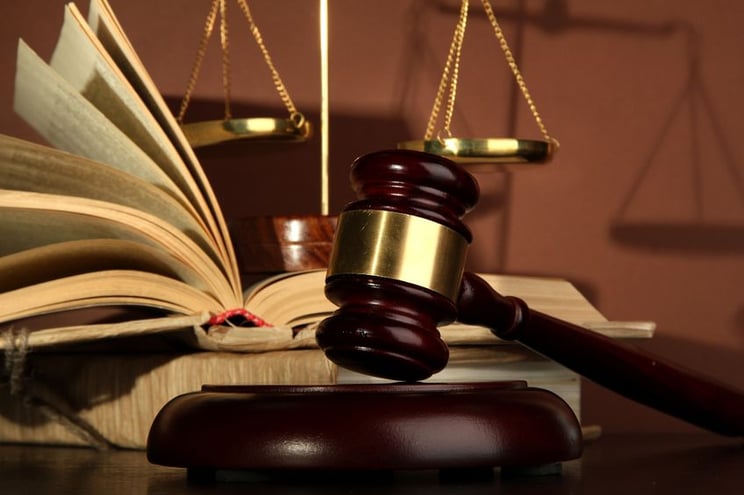 American business wrestles with the difficult task of knowing about and trying to understand an endless deluge of federal regulations that are burdening our economy and stifling growth and jobs. Business must hire attorneys, CPAs, EHS experts, and the like simply to understand how to be in compliance with government standards. The burden on our private domestic economy is believed to be in excess of $1 trillion annually.
It may be a meaningless gesture extended to the masses from our federal government when Congress and the President enacted The Plain Writing Act of 2010. This Act requires federal agencies to write "clear Government communication that the public can understand and use." At the time, President Obama also emphasized the importance of establishing "a system of transparency, public participation, and collaboration" in his January 21, 2009, Memorandum on Transparency and Open Government. So, for example, the U.S. Department of Labor established a Plain Writing website (www.dol.gov/dol/PlainWriting/).
"Plain Language Coordinators" in each agency within the Department of Labor have been identified and their contact information is available on the Department's Plain Writing website. These coordinators are responsible for ensuring each agency's compliance with the Act's requirements and answering questions from the public about their agencies documents or plain writing practices. In addition, general questions about the Department's implementation of the Plain Writing Act can be addressed to the Department's Senior Plain Language Official.
To further advance the concept of plain writing into daily DOL activities, a member of the DOL plain writing team also participates in The Plain Language Action and Information Network (PLAIN), a group of federal employees from many different agencies and specialties who support the use of clear communication in government writing. (This organization has been in existence since the mid-1990s). PLAIN meets periodically to exchange ideas and members communicate via e-mail to pose questions to each other regarding ways to modify passages in documents so that they provide clear communication to the public. The DOL Plain Writing Implementation Plan requires that at least one member of DOL's plain writing team participates in PLAIN.
In 2014, the Department increased its efforts to ensure that agencies use plain language in public facing documents, were practicable. As a result, the Center for Plain Language's 2014 assessment of DOL writing samples yielded the highest grades the Department has ever received. The Department plans to sustain last year's success by having the Plain Language Senior Official to continue to monitor agency plain writing efforts.
So, even a brief recap explaining the federal government's effort to simplify agency language used in writing regulations and standards makes people dizzy!!! Despite the Plain Language Action and Information Network implemented within federal agencies, e.g., the U.S. Department of Labor, government standards become even more maddening by the multiple layered exemptions (options) that many standards contain. What appears on its face to be compliance, really is not!!! For example, consider the following OSHA exceptions:
Myth #1 - Eyewash flushing bottles meet OSHA's requirements for an eyewash.
Wrong!!! The small (typically 16 and 32 oz.) hand-held size eyewash bottles are considered personal eyewashes according to the American National Standards Institute (ANSI) Z358.1 of which OSHA defers directly to on this subject. Personal eyewash units can provide immediate flushing when they are located near the employee's workstation or hazard, however, they do not meet the 0.4 gallon (1.5 liters) per-minute flow rate including the 15-minute time duration requirement (among other requirements) as per ANSI Z358.1.
Myth #2 - Forklift re-training is required for all operators every three years.
Wrong!!! An operator evaluation is required every three years. If the evaluation shows no safety deficiencies, then no re-training is needed. However, re-training is needed if there are safety deficiencies, if the type of truck is changed, if the operator was in a near-miss accident, if workplace conditions are changed in ways that would affect safety including various other triggers as detailed in 29 CFR 1910.178(I)(4)(i).
Myth #3 – Floor operated battery-powered hand lifts are not covered by OSHA's powered industrial truck training requirements.
Wrong!!! Sit down forklifts, order pickers, stand up lifts, rough terrain forklifts and electric powered mobile hand lifts are all classifications of powered industrial trucks.
Myth #4 – OSHA does not consider a fingertip amputation without bone-loss as being an amputation.
Wrong!!! An amputation is the loss of all or part of a limb or other external body part. This would include fingertip amputations with or without bone loss; medical amputations resulting from irreparable damage; and amputations of body parts that have since been reattached. If and when there's a health care professional's diagnosis available, the employer should rely on that diagnosis.
Myth #5 – OSHA funds itself with the penalty money.
Wrong!!! Penalty money goes straight to the U.S. Treasury. OSHA is funded by annual budgets that are approved by congress and the President.
Myth #6 - You must only use OSHA approved or certified equipment and/or materials.
Wrong!!! OSHA does not approve or certify any equipment or materials. The proper term would be OSHA compliant meaning that it complies with the regulation.
Myth #7: If our company has a contract person at our site and that person suffers a recordable injury while working their employer is the one that records the injury on their OSHA 300-log.
Yes and no (one of those!!!). If the contractor's employee is under the day-to-day supervision of the contractor, the contractor is responsible for recording (on the 300-log) the injury or illness. If you supervise the contractor employee's work on a day-to-day basis, then your company must record the injury or illness.
Myth #8: An in-patient hospitalization includes treatment in an emergency room and must be reported to OSHA.
Wrong!!! OSHA defines in-patient hospitalization as a formal admission to the in-patient service of a hospital or clinic for care or treatment. Treatment in an emergency room only is not reportable. Furthermore, state enforcement programs may set additional conditions employers must meet involving when in-patient admissions must be reported.
In the classic futuristic novel 1984 by George Orwell, antagonist O'Brien spends several months torturing the main character, Winston Smith, in order to change his way of thinking — to employ the concept of doublethink, or the ability to simultaneously hold two opposing ideas in one's mind and believe in them both. Winston believes that the human mind must be free, and to remain free, one must be allowed to believe in an objective truth, such as 2 + 2 = 4. O'Brien wants Winston to believe that 2 + 2 = 5, but Winston is resistant. In the end, Big Brother wins.
If you have further questions, continue and follow our Risk Manager on Your Side or contact Bruce Smith at Goosmann Law Firm, 410 5th Street, Sioux City, Iowa 51101. Phone: 712-226-4000.