In 2017, food labeling litigation increased significantly over previous years.
Numerous consumer groups have claimed that products were misleadingly labeled and therefore violated U.S. Food and Drug Administration labeling requirements. For example, various consumers targeted phrases like "all natural," "preservative-free," or having "no preservatives."
The FDA rules are considered unclear by many industry experts as to what these terms mean, which many believe will likely spur more labeling litigation in the future. There are several reasons for the anticipated increase in litigation.
Unclear Labeling Requirements
Currently, there are labeling-related lawsuits over frozen pizzas, jarred cucumbers, frozen fruit, coconut oil, coffee grounds, and pasta, to name just a few. Ambiguities in FDA regulations are in part fueling this litigation.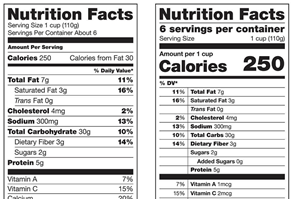 Here's one example: the FDA regulates what types of additives are considered preservatives, but it does not provide guidance about how manufacturers should label a product when a preserving agent is used for another purpose, like flavor. One current lawsuit alleges that certain frozen pizzas are labeled as having "no preservatives," even though the pizzas contain an additive, citric acid.
Manufacturers argue that this label is not misleading. Citric acid is a commonly used, FDA-allowed preservative in many foods. In the case of these pizzas, manufacturers argue that citric acid is added as a flavoring, not as a preservative—after all, frozen pizzas are preserved by being frozen.
In another case, a consumer alleged that certain frozen berry products were misleadingly labeled as "all natural fruit." The allegations were based on the fact that the frozen berries were mixed with supposedly synthetic versions of citric acid and ascorbic acid (known as Vitamin C). Ascorbic acid, like citric acid, is a naturally occurring substance that is sometimes used as a preservative, but may also be used for its flavor and antioxidant properties.
The court dismissed this case based on the manufacturer's argument that its "all natural" labeling referred to the actual fruit only, and that its suppliers used naturally synthesized citric and ascorbic acids in its products.
The Trump Administration's Anti-Regulatory Stance
The new administration has indicated that it is likely to take a relatively anti-regulatory position. One of President Trump's frontrunners to take over as head of the FDA has already called for fewer FDA regulations regarding pharmaceuticals.
It is believed the Trump administration will likely have similar attitudes towards the FDA's food regulations. In this context, consumers may file more lawsuits based on federal and state laws to fill the perceived gap left by the FDA.
Recent Plaintiff-Friendly Ninth Circuit Decisions
A recently issued federal court decision affirmed class certification in a case alleging that oil products were misleadingly labeled as "100% Natural" even though the oil contained bioengineered ingredients. This decision more importantly held that federal class action certification rules do not have an "administrative feasibility" requirement, meaning a court does not have to deny class certification just because there may be better alternatives.
Industry experts believe this decision will likely encourage plaintiffs to file more food-labeling class actions, at least in the Ninth Circuit, if not elsewhere.
Conclusion
Looking ahead, consumers will likely continue to bring labeling-related litigation until the FDA clarifies its regulations. But new regulations appear to be far off in the future. For instance, in 2015, the FDA published a request for comments on the use of the term "natural" in food labeling. But after the comment period closed in May 2016, the FDA did not issue any follow-up information or rulings on the use of "natural." And regulations over the use of "no preservatives" or "preservative-free" are even more distant because the FDA has not yet issued a similar request for comments on the use of those terms in labels.
For more information like this, visit our Risky Business Blog! Questions? Contact our Sioux City law firm, Sioux Falls law firm, or Omaha law firm today!