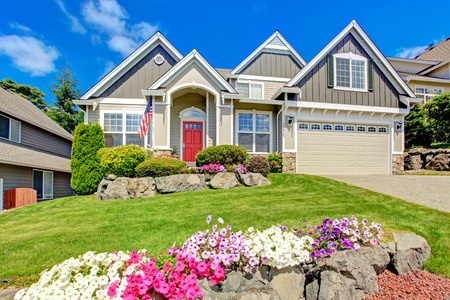 Are you a first time home owner? Excited about moving from your apartment into that new subdivision? Finally, you can do whatever you want with your property-no more pesky rules by the landlord, right? Not so fast. Before you drive down the yellow brick road to that new home, be aware of what's lurking in the woods: The covenants, conditions and restrictions that will govern-along with municipal regulations- use of your property. However, just as Dorothy discovered in the Wizard of Oz, once something we don't understand or are frightened of are brought out of the woods and into the light, they're not so scary after all.

What are covenants, conditions and restrictions?

Covenants conditions and restrictions (popularly known as "CC&Rs") are legal terms; but, they simply mean the rules put in place by your homeowners or neighborhood association, builder or developer. CC&R's may sometimes be called bylaws because they also serve as the homeowner's association ("HOA") rules governing the homes and homeowners in that community. These rules regard everything from adding a pool or utility shed to your property to whether you can park an RV in your driveway.

A covenant is an agreement or promise to do or not to do a particular act. It is created by words in a deed or other instrument that signify an agreement between the parties to that deed or instrument. A restriction limits the use of the land. A condition in a deed is a requirement of the conveyance; and, a qualification of the estate granted by the deed.

Who restricts the use of my property?

In addition to your local municipality, real estate developers often use covenants and restrictions when subdividing land. Don't confuse CC&R's with zoning laws. CC&R's are an agreement between private parties; zoning laws are enforced by governmental entities. CC&R's are used by a developer to set forth uniform provisions concerning the use of the lots and the character, size, and location of the improvements. These restrictions are usually called general plan restrictions, and are most often set forth on a plat of subdivision, in the developer's deeds to the initial lot purchasers, or in a declaration.

Why would a developer want to restrict the use of my property?

In short, while it may appear the rules are a violation of your personal choice to paint your house neon pink, they are, rather, in place and enforced to help maintain property values in general-and your property value specifically-and to maintain consistency. The CC&R's terms are legally binding on your new real estate itself, and all succeeding owners. While CC&R's are tailored to each community, here are some common provisions:
Provisions regarding architectural control. For example, whether slate or wood shingles are to be used for roofing.
Standards governing property use and prohibitions on activities, such as using the garage of a home as a repair shop.
Establishing an administrative framework for the operation and management of a Home Owner's Association and its bylaws. Such a framework may include how the association may determine its budget.
Setting forth the rules governing assessments by the architectural control committee or the Home Owner's Association collected from home owners to financially support the Association.
Where can I find the CC& R's?
Before the developer of your community-be it condominiums, townhomes or homes- built the community, he or she had a series of deed restrictions known as the "Declaration of Covenants, Conditions and Restrictions" recorded at the County Courthouse. Before you purchase your home, obtain a copy of your (HOA)'s powers and your neighborhood's CC&R's outlining what you can and can't do with your property. These should be easily obtained from the developer or your realtor.
The truth is CC&R's are there to protect you and maintain the value of your community and individual property. Learning and following your CC&R's is a benefit to the entire community. For more information on your real estate needs, check out our blog and contact a Sioux City lawyer, Sioux Falls attorney, or an Omaha lawyer today!