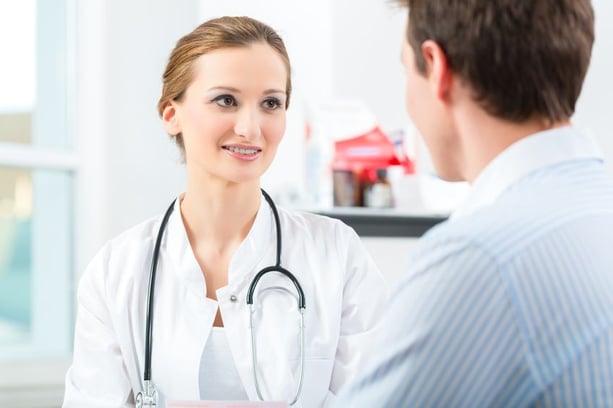 As a health care professional you typically are focusing your daily practice on providing quality care to each of your patients. However, there will occasionally be a situation where you will need to discharge a patient from your care. Perhaps the patient has become disruptive with the provider or support staff, non-compliant with medications and/or treatment, or failed to pay for services rendered. When making the decision to discharge a patient you should take the following steps:
Document the problems which have led to the decision to discharge the patient. You want to have a well-documented chart to support your decision for discharge.
Determine whether patient has any conditions that preclude discharge. If the patient needs urgent or emergency care, has a condition that requires continuous care without a gap, is more than twenty-four weeks pregnant or has a disability protected by state or federal law, you should consult with legal counsel before giving notice of discharge. There are certain situations where a patient cannot be discharged, at least without first arranging for alternative care for the patient. In questionable situations you should always contact legal counsel to review the situation before discharging a patient and potentially exposing yourself to litigation because of that discharge.
Give written notice to the patient. A letter should be sent to the patient, indicating that discharge is effective as of the date of the letter. The letter should also explain to the patient what they are to do if they require emergency treatment. The letter should be mailed using USPS certificate of mailing procedure so that it cannot be refused/unclaimed and so it will be forwarded if the patient has moved.
Continue to provide emergency care. Discharging a patient is not always an immediate procedure. You should give the discharged patient at least 30 days from the date of your letter to contact you for an emergency, in order to avoid any claims of patient abandonment.
Provide sufficient medications. If your patient regularly takes prescription medications you will need to provide an adequate supply of those medications for the discharge period. However, if the patient was discharged for reasons relating to abuse or misuse of prescription medications you will need to address the appropriate measures to take to meet the patient's medical needs without creating further problems relating to prescription medication use.
Notify staff of decision to discharge the patient. You will need to flag your office records, including appointment or scheduling software, so that your support staff does not inadvertently schedule the discharged patient for any future treatment in your office. If the patient was referred to your office by another physician you should also give notice to that physician as a courtesy.
Discharging patients is not a common occurrence in most physician practices, but the need to release a patient does arise from time-to-time. Typically the decision to discharge a patient arises after a stressful situation and it is important that this process is addressed in a documented and rational manner.
For more articles and topics like this, continue to follow the Health Lawyer on Your Side blog or click below to contact the Goosmann Law Firm with any questions or concerns.