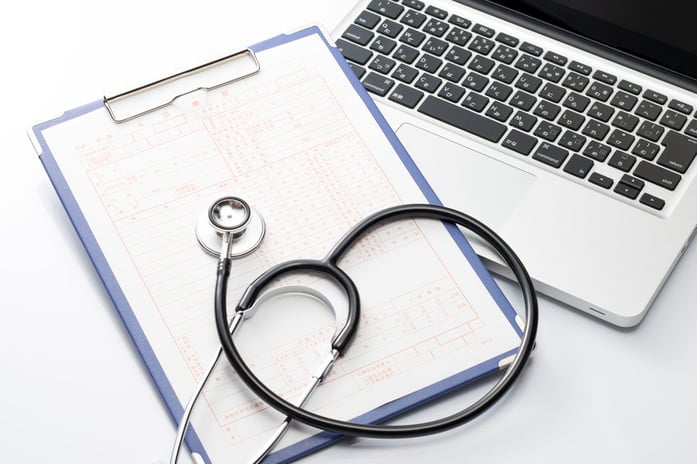 The old adage about a physician's illegible penmanship is quickly becoming obsolete as more and more physicians make the switch from paper records to electronic medical records or EMR. Most physician exam rooms now include a computer terminal and your doctor's lab coat pocket is more likely to contain an iPad than a collection of tongue depressors. The shift to electronic medical records has been pushed along by Medicare reimbursement penalties which went into effect in 2015 and which will increase during the next several years. The federal government has pushed along the transition to EMR with financial grants to assist physicians in making the shift from paper to EMR. Essentially the government is using the carrot of financial grants and the stick of financial penalties to achieve its goal.
The shift to Electronic Medical Records has a number of benefits, including:
Increasing staff efficiency;

Improving medical documentation;

Maximizing coding revenues;

Eliminating record storage space;

Improving standard of care; and

Reducing overhead and growing your practice.
While improved efficiency and better record keeping may be the ultimate result of the shift from paper charts to EMR, the transition will not occur overnight. Patients with existing paper charts will still have those charts as part of their record until those charts have been scanned into the new system. Staff training on new procedures will take time and each facility that shifts to EMR will need to establish policies and procedures, including checklists, as to how patient information is entered into the new EMR system. As the transition is made from paper to EMR it is important that the physicians coordinate the transition with office staff and with outside tech experts to make sure that the system that is selected and implemented fits the needs of the practice and provides the care necessary for patients.
For more articles and topics like this, continue to follow the Health Lawyer on Your Side blog or click below to contact the Goosmann Law Firm with any questions or concerns.