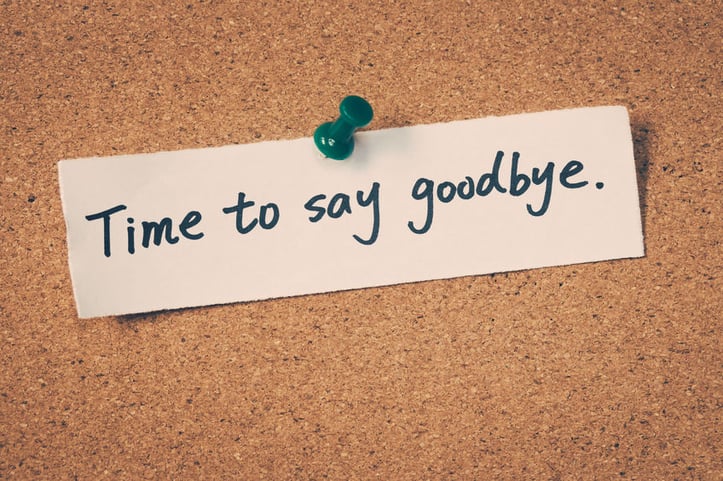 While divorce can be messy and intimidating, having an experienced attorney looking out for your best interest can help set your mind at ease. Unfortunately, attorneys come in all shapes, sizes, and personalities, and you won't get along with all of them. Ironically, spouses going through a marriage think they have to stick with their original divorce attorney "until death (or after trial) do you part." Finding the right lawyer for you is the best way to finalize your divorce as quickly and easily as possible.
---
Figure Out Why You Don't Like Your Attorney
Each attorney has a certain style and just like with marriages, sometimes personalities just don't get along. Is your attorney dragging his or her feet or does he or she sound unsure of your goals and strategy? Is money a factor and you feel like you're paying double what your lawyer is worth? Is there just a natural personality clash that makes meetings unbearable and you dread going to his or her office? Finding what you don't like will make you realize what you do like in an attorney.
Talk it Through
Talking to your current attorney should always be your first step if you think there will be trouble down the road. Maybe he or she didn't understand that you weren't comfortable with a certain strategy against your spouse or didn't explain his or her process clearly. If open conversations and talking about your issues isn't working, it may be time to look for a new lawyer.
Find Who You Want
Some attorneys will look at your case with a different strategy that your previous attorney didn't see or didn't like. Others want to make the difficult process as easy for you as possible. However, if you've made the decision to dump your lawyer, unlike romantic relationships, you should pick up your replacement before you get rid of your old attorney.
Let Him Down Gently* (*Not Necessary)

Once you've crossed the T's and dotted the I's with your new attorney, immediately tell your previous attorney about the change. While he or she might be disappointed, he or she realizes that it is a business and that it's in all parties' best interests to move on as quickly as possible. You don't have to be emotional, a simple form letter is all that you need. This letter will also request that all work that was being done on the case will be transferred over, which will help ease the process along.
Inform your soon-to-be Ex and her Attorney
While your personal relationship might not have been all roses, your professional relationship with your ex should aim to be courteous and polite. Showing up to mediation with a completely new lawyer might sound good if it were on a TV show, but in terms of legal proceedings it will make you look childish and immature. Plus, letting them know about the change will make sure that things are kept on schedule and the divorce can end as soon as possible.
Hit the Ground Running
Divorces don't slow down because you have a new attorney, and in particular, deadlines, mediations, and trials will go as scheduled regardless of how new your attorney might be to the case. New strategies like mediation or gathering witnesses should be started immediately and making sure that your attorney is caught up to speed erases chances of errors.
---
In the end, getting rid of your old divorce lawyer can eat up some of your time (and money) but could save you in the court room. The number one priority should be having someone you want beside you during mediation and trial and having someone you can trust. It can feel awkward "breaking up" with someone who's helping you break up with someone, but in the end, lawyers are professional, and realize that you're looking for your best interest through these tough times.
For more information related to this article and other like it, continue following Divorce Lawyer on Your Side or contact the Goosmann Law Firm at info@goosmannlaw.com or (712) 226-4000.