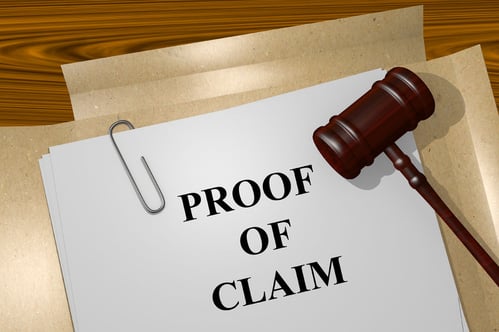 Courts in the Seventh Circuit have been busy lately pondering what happens where a secured lender fails or chooses not to file a Proof of Claim (POC) in the Debtor's bankruptcy case.
In In re Jones, the secured lender Grant County State Bank made a mortgage loan to the eventual debtors, James and Amy Jones. In re Jones, 2016 WL 4691043, Decision on Motion for Relief from Stay (Bankr. N.D. Ind. 2016) (Grant). Grant County State Bank then failed to file a POC in the Jones's bankruptcy case. The Bankruptcy Court for the Northern District of Indiana ruled that the Bank could not recover any payments during the course of the Debtors' case, because the bank failed to file a POC. Rather, the Bank had to wait until the conclusion of the sixty (60) month plan before it could pursue its rights against the Jones's home.
In re Pajian, 785 F.3d 1161 (7th Cir. 2015),Edward Pajian filed for bankruptcy, Lisle Savings Bank, one of Pajian's creditors, filed a proof of claim in the bankruptcy court. This is standard procedure, but there was a hiccup: the Bank missed the bankruptcy court's deadline for filing such proofs by several months. The court had set the deadline in accordance with Federal Rule of Bankruptcy Procedure 3002(c), which requires creditors to file proofs of claim within 90 days of the date set for the meeting of the debtor's creditors. The Bank excused its tardiness with the argument that Rule 3002(c) applies only to unsecured creditors; as a secured creditor, it asserted, it was entitled to file a proof of claim at any time, at least until plan confirmation. The bankruptcy court agreed with the Bank and overruled Pajian's objection to the Bank's claim. The Seventh Circuit Court of Appeals then reversed the bankruptcy court and held that a secured creditor must file its proof of claim by the 90-day deadline specified by Rule 3002(c).
*Elizabeth's practice includes all facets of restructuring, insolvency and bankruptcy representation, including secured lenders, unsecured creditors, Bankruptcy Panel Trustees, and creditors' committees. She also assists clients with the purchase of assets from insolvent entities, both inside and outside of bankruptcy.