Our trial leaders have the grit your case needs. We listen to our clients and help them navigate complex issues to achieve their goals. Our team takes care of your lawsuit so you can keep running your business and focus on what's worth it in your life rather than spending time stressing about a lawsuit.
Goosmann Law's clients included businesses of all sizes, from startups to Fortune 500 companies, business professionals, commercial banks, manufacturers, professionals, investors, insurance companies and non-profit organizations. We are Legal for People who Lead.
Jeana L. Goosmann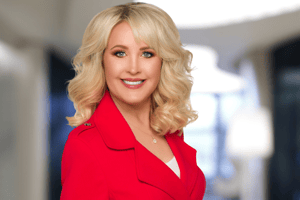 Attorney and CEO Jeana Goosmann is the CEO's Attorney and personally acts as general counsel to company presidents, CEOs, and corporate executives. Jeana is listed in America's Top 100 High Stakes Litigators and Top 100 Bet-the-Company Litigators. Her practice areas range from business to healthcare and banking. She is a current member of the American Health Law Association and actively involved in the National Association or Minority and Women-Owned Law Firms (NAMWOLF).
As a business and trial attorney Jeana loves to win. She looks for out of the box solutions and keeps in mind the total landscape, not just the legal landscape. "If it matters to the client, it matters to me. Behind every company is an owner, a board of people. When I represent an individual, I want to know them as a person and not just their current problem. The more complicated and complex the problem, the more I like to work on it. At the same time, if I can pull from my connections and experience and help someone in a quick and simple way it is always gratifying. My favorite part of being the CEO's attorney is the impact I can make on the future by solving problems today and anticipating the issues of tomorrow," says Jeana.
Learn more: https://goosmannlaw.com/attorneys/jeana-l-goosmann/
Joel Carney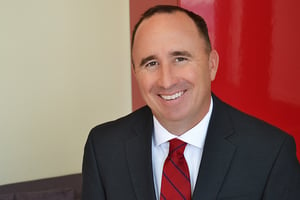 Chief People Officer Joel Carney is a litigation attorney with a wide range of experience in all realms of the dispute process, including mediation and arbitration. Joel has over 20 years of experience practicing in both Nebraska and Iowa, with a wide practical experience in multiples areas of law including, insurance law, creditors' rights, bankruptcy and litigation. In his career, he has represented financial institutions, banks, insurance companies, small and large businesses. He frequently represents individuals and companies dealing with creditor rights issues, bankruptcy representation, personal injury, and property damage litigation, wrongful death, subrogation, and product liability issues.
Learn more: https://goosmannlaw.com/attorneys/joel-carney/
William J. Hale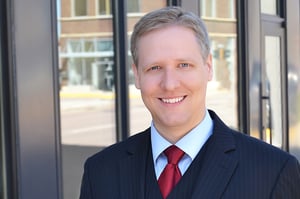 Sioux City Managing Partner William J. Hale protects your "secret sauce." William focuses on business and intellectual property litigation when sensitive, confidential, and proprietary information, ideas, and concepts are compromised. He fights to protect businesses, CEOs, owners, and executives when things go wrong, and the "secret sauce" is leaked. William's experience protecting businesses as a trial lawyer is expanded with his pre-med undergrad and continuous interest in healthcare. William also works with several major insurance companies, fighting to protect their insureds' interests and hold wrong-doers liable.
Learn more: https://goosmannlaw.com/attorneys/william-j-hale/
Beth A. Roesler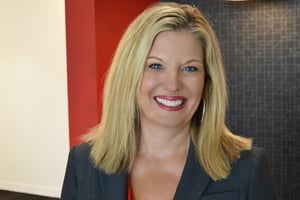 Beth A. Roesler is Managing Partner of the Goosmann Law Firm's Sioux Falls location. Beth is an employment and family law attorney who helps her clients navigate the drama in business and life. She leverages her past HR experience to dissolve employee issues, cut the drama, and find solutions to helping prevent them in the future. Beth has been practicing law and civil litigation for employers, businesses, and individuals for 11 years and has a wealth of experience. She has 8 years of experience in the HR field for manufacturing and construction/management companies, including serving as an HR director.
Learn more: https://goosmannlaw.com/attorneys/beth-a-roesler/
Daniel J. Epstein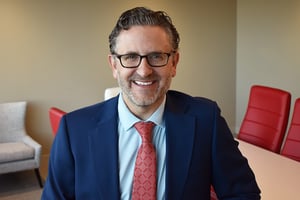 Daniel J. Epstein (Dan) is a construction, business and commercial litigation attorney who helps his clients build resolutions, demolish disputes, and design strategies for success. Dan knows that "time is money", especially in the construction industry. When deadlines aren't met, materials are delayed, and payments are overdue, this leads to further problems evolving into costly projects and unhappy clients. Dan represents owners, general contractors, developers, architects, subcontractors, engineers, suppliers, insurers and lenders in countless disputes, state and federal court lawsuits and arbitrations. Dan's vast litigation experience helps him give strategic advice to clients that protect assets, resolve disputes, and avoid future lawsuits.
Learn more: https://goosmannlaw.com/attorneys/daniel-j-epstein/
---
Learn more about our Trial and Litigation Practice at https://goosmannlaw.com/litigation-trial-law/