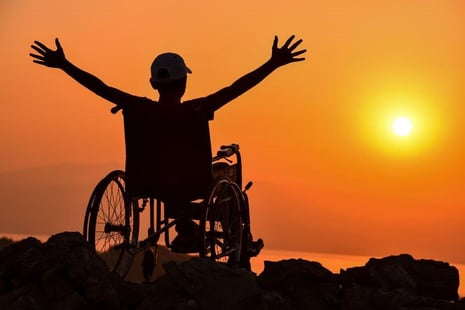 "Why does everything have to be so complicated?" People ask this question often, especially when faced with new laws or regulations. There are times, however, when the majority agrees that a newly passed law makes things easier and simpler. When the Special Needs Trust Fairness Act was passed on December 13, 2016, many people rejoiced because the law makes it easier for individuals with disabilities to create a special needs trust. Here are three things you should know about the new act.
1. Special Needs Trusts Offer Specific Benefits
Under the Special Needs Trust Fairness Act, special needs trusts (SNTs) can still be established using either the assets of the disabled individual or a third party. Assets contained in SNTs do not disqualify disabled individuals from receiving means-tested benefits through Medicaid and Supplemental Security Income. Instead, the contents of a SNT help pay for expenses these programs do not cover.
2. Individuals with Disabilities Gain More Independence
Previously, the law did not allow mentally capable individuals with disabilities to create their own trusts. This meant that a parent, guardian, or the court was required to establish the trust on the individual's behalf. Many disability advocates considered this law unfair and even offensive. Now, individuals with disabilities have the legal capacity to set up their own trusts.
3. Changes to the Law Simplify the SNT Creation Process
Individuals forced to seek the court's assistance to set up a SNT were often inconvenienced. The process was more complicated, costing both time and money. Because this stipulation has been removed, it will be much easier for individuals with disabilities to set up a SNT. As always, you should seek the assistance of a lawyer if you are interested in establishing and managing a trust.
Many people agree – the less complicated, the better. For individuals with disabilities, the new Special Needs Trust Fairness Act has made setting up a special needs trust easier than ever before. To learn more about how this law can impact you and your unique situation, contact an attorney today.